Hi! Well I've been a busy little bee today... It is Vienna's daycare day today, and I don't start back at work on Mondays for another month yet, so I'm making the most of it. I finished off the Sailboat quilt for my friends bub who luckily hadn't arrived yet! lol.
This is just a taste of the local wildlife we see in our yard..
galahs..
Blue tongue.. (this one freaked me out, I was sure it was a snake until i saw the legs! scary..)
Kookaburra.. so cute!
This chef apron I made for my niece Emma who will be 9 next month. She informs us she wants to be a chef when she grows up, so what better present! I have ordered her a kids cooking book as well, I hope she likes it!
And I finally finished these cloth baby shoes I had cut out AGES ago. The little boy who will be receiving them is about a month old now, but better late than never! I'm so pleased with how they turned out.. they really are very simple to make. I think I will make some for Aston and put a button on the front like in the
Michael Miller
tutorial.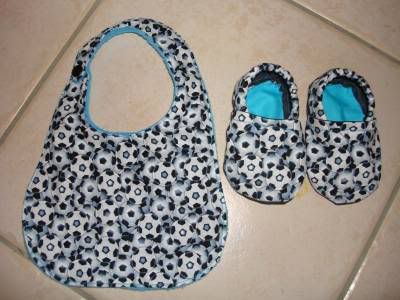 So that's it for today/tonight. I am on a mission to complete all the projects that are on the go.. I think that will take a while, but at least I've started.
Love Kristi